Sydney Sookerman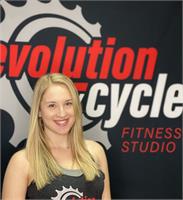 Sydney Sookerman instructs the following:
Our classic format! Fifty minutes of an expertly designed cycling workout with music profiles that are carefully chosen to crank up the energy in the room and into your legs. This class uses terrain based techniques with attention to cadence, wattage, climbs, interval training and proper recoveries. Lose yourself in the rhythm of this beat driven ride.




Get a well-rounded workout in less than an hour with 25 minutes of cycling for by 25 minutes of strength training off the bike.




45 minutes of HIIT (High Intensity Interval Training) targets the whole body for a stronger, leaner, more confident you. HIIT workouts are designed to torch maximum number of calories and continue the burn for hours after working out. We use dumbbells, Bosu Balls, TRX, Medicine Balls, Kettlebells, body weight exercises and balance and corework for a challenging total body workout. Please note, this circuit class is limited to 8 people, so sign up early!




Pressed for time? Not sure if you're up for a longer class just yet? This cycle class is for you!




In this class you will start with an efficient 30 minutes of cycling, then take it to the mat for a short but effective segment of strength training for a balanced full body workout. Perfect for seasoned Evolutionists and beginners alike!