Tracy Fink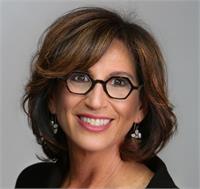 Tracy Fink is a practitioner and teacher of attention training and meditation in the workplace and in communities. She is a frequent speaker on Courageous Leadership: Getting Outside Your Comfort Zone; Resiliency Training; and Emotional Intelligence and Mindfulness for Leaders. She is currently enrolled in the Teacher Certification Program at Search Inside Yourself, the global mindfulness-based, emotional intelligence program designed at Google. Tracy has a MBA from Northeastern University and a BA in Psychology from Boston University. In 2018 she was named a Best 50 Women in Business in New Jersey from NJBiz.
Tracy Fink instructs the following:
While practicing Mindful Meditation does not take away stress, it does change our response to it and makes us resilient. Learn to be more present in your life, manage stress, improve well being, cultivate happiness, and yes happiness can be learned!