Kevin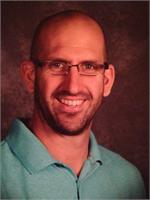 My journey began when I chose yoga to increase core strength and flexibility after back surgery. I had back problems since I was a teenager, and I wish I had found yoga many years ago. After the first month I was drawn to it immediately. It became the most important aspect of my life, and I became fully dedicated. My practice began with the physical poses, and then led to the mental, emotional, and spiritual growth. I completed my 200 hour teacher training under Sri Dharma Mitra in New York City. My training covered all aspects of yoga including: spiritual and psychic development, anatomy, diet, pranayama, meditation and relaxation, ethics, and the physical practice. Now the next part of my journey begins incorporating all aspects of yoga into my life on and off the mat. My practice has led me to conquer back pain and other physical conditions, and help relieve stress and anxiety. Through my instruction I aim to guide students to better understand their own mind, body, and breath. I hope I can guide others to find their own spiritual path through yoga, and open their hearts and minds to a world of unlimited possibilities.
Kevin instructs the following:
Mixed Level Vinyasa (good for beginners and advanced students)
In this class we focus on moving from one posture to the next with a smooth transition while linking the breath with each movement. The sequences are very well balanced with seated and standing poses including backbends, forward bends, balancing poses, inversions, and core strengthening. The practice is a moving meditation detaching from the ego and thought, as we come to that connection between the mind, body, breath, and the universe as whole. We end class in relaxation while laying in Savasana.