Jennifer Harmon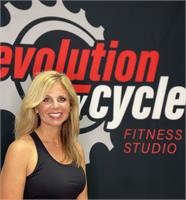 Jen has been spinning for 18 years, and has been hooked since the first time she got on a bike at Equinox in NY. She decided to bring her personal passion for Indoor Cycling to the next level, by getting her Schwinn Certification. She is here to share her positive energy! You are sure to have an excellent ride with her inspiring music and positive coaching.
Jennifer Harmon instructs the following:
Our classic format! Fifty minutes of an expertly designed cycling workout with music profiles that are carefully chosen to crank up the energy in the room and into your legs. This class uses terrain based techniques with attention to cadence, wattage, climbs, interval training and proper recoveries. Lose yourself in the rhythm of this beat driven ride.




Kick it up a notch with a full hour of exhilarating riding. You can be competitive or just get lost in the music; the ride is always your own.