Jenn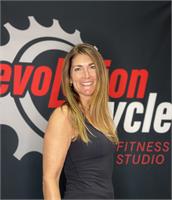 Jenn has been an East Brunswick resident for 25 years. She has been a lifelong fitness enthusiast, with passion and expertise in cycling, running, strength and endurance training, and healthy living. She has participated in numerous road races, endurance cycling events, competitive traveling tennis, and sprint triathlons.
She will motivate and inspire you to do things you may have thought not possible, She will encourage you and push you to explore and test your own limits. Her goal is to ensure each person in her class gets what they came for, and walks out feeling satisfied and empowered.
Professional highlights include:
NASM certified personal trainer, Schwinn certified cycling instructor, Annette Lang certified stretching specialist, TRX certified.
Jenn instructs the following:
This 50 minute heart pumping ride is set to the beat of high energy music carefully choreographed to get you going. Perfect for your mind, body and spirit, riders of all levels are welcome and are instructed to modify the workout to your ability. Our instructors will guide you though high intensity intervals along with endurance portions to give you the best workout around.

Believe, Achieve, Evolve!




This 50 minute class will guarantee you get a Full Body Workout! This class is done on and off the bike. Off the bike you will target your Abs, Upper and Lower bodies. On the bike, your sure to get your cardio in during the spin intervals!




Evolution's Early Bird ride is perfect for the early riser who wants to jumpstart the day! 45 minute class allows you to get in and out quickly, but not before getting in an awesome workout!